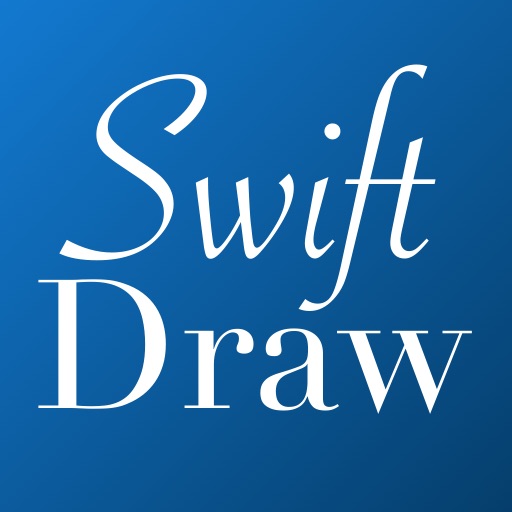 SwiftDraw
SwiftDraw is a powerful and easy-to-use graphics program for creating business graphics, diagrams, illustrations, layouts, advertisements, and presentations. The app lets you draw any object easily, including rectangles, ellipses, polygons, stars, arrows, arcs, lines, and Bezier paths. You can also drag and drop JPEG images directly into any page, and add text by simply clicking on a page and typing.
SwiftDraw lets you resize, rotate, scale, and skew any text, graphics, or image. You can also group objects together, and convert any text or shape into an editable Bézier path by ungrouping. In addition, you can add translucent colors, gradients, and texture fills to any text or shape. For precision placement, the app lets you align objects to a grid and enter exact measurements in inches, points, or centimeters.
SwiftDraw lets you work with multiple layers and with any number of pages in a document. You can also cut, copy, and paste any layer or page from one document to another. The app lets you zoom from 10% to 6400% for detailed editing, and edit objects directly even in reduced and thumbnail views.
SwiftDraw has a comprehensive user guide with illustrated instructions on using the advanced text, graphics, and image editing features.
SwiftDraw User Guide:
http://impactfinancials.com/swiftdraw/user_guide/index.html
Screenshots: